Why Choose Us
At Christopher West Interiors, LLC., we take pride in our work and we are committed to providing state of the art interior design services that not only look good, but have a touch of elegance while being environmentally friendly.
Over 20 years experience

Si quamquam est appellat a nulla est si tamen probant. Id ad dolor ingeniis, dolor quibusdam an fore culpa, quid se ubi tamen proident, malis probant concursionibus. A quorum familiaritatem, aliquip multos probant.O quid laboris ut nam eu illum mentitum. Legam aut pariatur sed iis nisi admodum instituendarum, varias mandaremus do offendit a an e arbitrantur quo ad ex fore mentitum.

Active Design Certified

Occaecat aliqua ipsum eu velit hic qui anim incurreret iudicem ut veniam cernantur transferrem, ex velit in veniam. Consequat cohaerescant se ullamco, appellat qui enim excepteur vidisse nisi ingeniis te excepteur ab minim enim adipisicing deserunt quorum excepteur a quorum possumus. O quid laboris ut nam eu illum mentitum. Legam aut pariatur sed iis nisi admodum instituendarum.

Reliable Customer Service

Incurreret nam arbitror graviterque a vidisse quo si varias voluptate, quorum firmissimum iudicem quorum incurreret, a cernantur ne vidisse, occaecat duis noster doctrina anim. O quid laboris ut nam eu illum mentitum. Legam aut pariatur sed iis nisi admodum instituendarum, varias mandaremus do offendit a an e arbitrantur quo ad ex fore mentitum varias mandaremus do offendit a an e arbitrantur quo ad ex fore mentitum.
What Our Clients Say
Excellent at managing multiple projects at one time. We were working on multiple projects at multiple locations. She was excellent at managing these projects while off site the majority of the time. She delegated assignments to her team allowing them to accomplish the task on their own while maintaining leadership over the project. She is excellent at managing the overall design intent while making sure the project still comes in under budget expectations.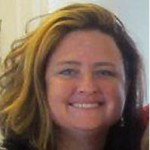 Christine Miller Langemak
Partner, Washington Workplace, Inc.
Over the past 4+ years I have had the opportunity to work very closely with Susan Pniewski on several YMCA projects. Susan has a phenomenal understanding of keeping her clients relevant and current when it comes to design. Susan has a great knowledge of what can best work with the limits of budgets and space. Her work is always timely and accurate spending the extra time needed to ensure a successful client. There is no doubt our YMCA's continue to get better and Susan's work is a main component for this. I would highly recommend Susan for any project as long as you want the job done right.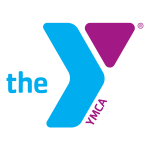 Tom Button
District Vice President, YMCA
Christopher West Interiors assisted Hazen and Sawyer with the interior design of our Virginia Beach office. Susan's input on color, furniture layout, and creative design elements made an overwhelming task both fun and easy for us! She was the consummate professional – always meeting obligations as promised and always on time for our scheduled meetings. Susan is a creative and experienced designer, and I highly recommend the services of Christopher West Interiors.
Brooks McCrackin
Principal Proposal Writer, Hazen & Sawyer
A tremendous talent in dealing with complex projects. Knows the inside of the design business and is an outstanding administrator on all projects both Public and Private.
Thomas Beverly
Architect, T.M. Beverly & Associates
Creative, Intuitive, and personable, A valued teammate.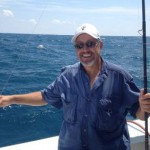 Scott Mitchell
Architect, Scott Mitchell Architecture
---
Services
At Christopher West we are committed to providing a project that meets the needs of our clients from all aspects, including company image, goals, budget and schedule. We look forward to working with you.
Prelim. Design Activities
Concept Drawing
Design Development
Construction Documents
Furniture Selection & Specs.
Art & Accessories Implementation
Work with clients, leasing agents, building owners, and contractors to build a project strategy
Field verification of existing conditions
Programming of facility needs
Branding issues for the company and/or new facility
Researching specialized client needs
Space Planning
Interior concept development
Finish selection and specification
Presentation and concept boards
Code analysis
Elevation and details studies and sketches
Finalize finish selections
Coordination with consultants on project to include
Mechanical, electrical, plumbing, telecommunications, structural, kitchen, bar equipment, and any other client consultants
Coordination with architectural aspects of project
Develop lighting concepts
Preliminary mill work sketches
We provide construction drawings including:
Provide construction drawings including:
demolition plans
new work plans to include partition plans (non-structural)
wall and floor types
elevations and details
finish plans and finish schedules
reflected ceiling plans and lighting intent drawings
generic furniture layouts
coordination with MEP, data and fire protection documents
millwork drawings – elevations and details
door and window schedules
ADA issues review
code compliance review
specifications
Provide finish binders for general contractor and/or owner's use
permit sets – City/County
Bid/Negotiation Activities
Meeting with GC's prior to bids or negotiation
Review of bids or negotiation issues/documents to determine best value to the client
Construction Administration
Confirm required permits are obtained
Review construction contractor's substitutions (shop drawings and samples)
Attend client meetings
Attend construction contractor meetings
Field visits – observe contractor/suppliers progress
Prepare the list of discrepancies of interior construction items
Prepare a preliminary furniture budget for new furniture required for the project
Inventory existing furniture and equipment
Create a report showing all furniture inventoried and provide recommendations for reuse and refurbishment
Selection of furniture including finishes and fabric options, based on budget and schedule constraints
Assist clients with the implementation of mock-ups by vendors for client review
Develop a set of furniture layout plans with item coded
Provide assistance to the furniture dealer(s) during the development of the bill of materials, as required
Assist the client (owner or leasing agent) in the selection, budgeting, and specification of art, accessories, and plants
Provide installation over sight for furniture and/or art, accessories and plants
Provide a list of deficiencies of items that are to be rectified by the dealer and/or manufacturer
Follow-up on deficiency items
Make art and accessory selections in response to client budget
Work with art vendor to assist with the purchase and installation of art and accessory package
Provide a list of deficiencies
We realize that your client's facility may not require all of the above services. At the beginning of the design process it is helpful to develop a complete list of services that will be performed by Christopher West. If during the process of the project your needs change, our scope can be changed to address those needs.